MAIN LAND-ROVER MODELS
Series 1, Series 2, Series 3, Series 4,
Range Rover, Defender, Land Rover 90, Freelander, Discovery, LR4, Evoque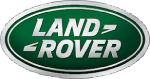 LAND ROVER / RANGE ROVER
Land Rover is a brand of the British car manufacturer Jaguar Land Rover,which specializes in four-wheel-drive vehicles. Jaguar Land Rover, has its headquarters in Whitley, Coventry. This is the original 4x4 and Land Rover is the second oldest four-wheel-drive car brand in the world (after Jeep). These vehicles are a paragon of agility over all terrains, while many models boast the pinnacle of luxury.
The marque has always been built to a very high specification, with many much older vehicles still performing like clockwork, they do require specialist knowledge, tools and technical equipment. The Land Rover is a proud and noble marque. Frankly, the vehicle is unlikely to take to being towed by a domestic brand tow truck or service. If you find your vehicle will not run, call us first.
WHAT TO LOOK FOR
Annual Maintenance
Engine Care
Warning Signs
Mileage factors
Send us an email with any
questions about your MG
(415) 457-1707
142 Mill Street
San Rafael, CA 94901
Service for British Autos in Marin
and the Bay Area since 1960
Monday through Friday
9-am 5pm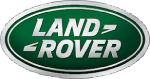 Forums about the cars, resources for maintenance and community